Pranburi Forest Park
The Pranburi Forest Park is located beach-side in Pranburi, Thailand.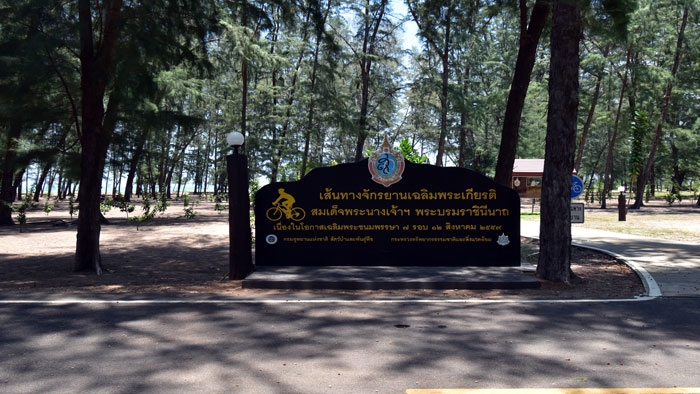 It spans 3.17 square kilometers of pine forest and mangrove forest and runs down the coastline just south of Khao Tao. There are bicycling trails and hiking trails running through the park along with a nice sandy beach to enjoy.
Food is available at a restaurant located in the middle of the park that is open daily from 8:00 AM to 5:00 PM.
The Pranburi Forest Park offers a fun and relaxing time for the whole family with beautiful areas for hiking and biking. The beach area offers swimming and sea side walking down the long sandy beach.